Details for app privacy questions now available
September 3, 2020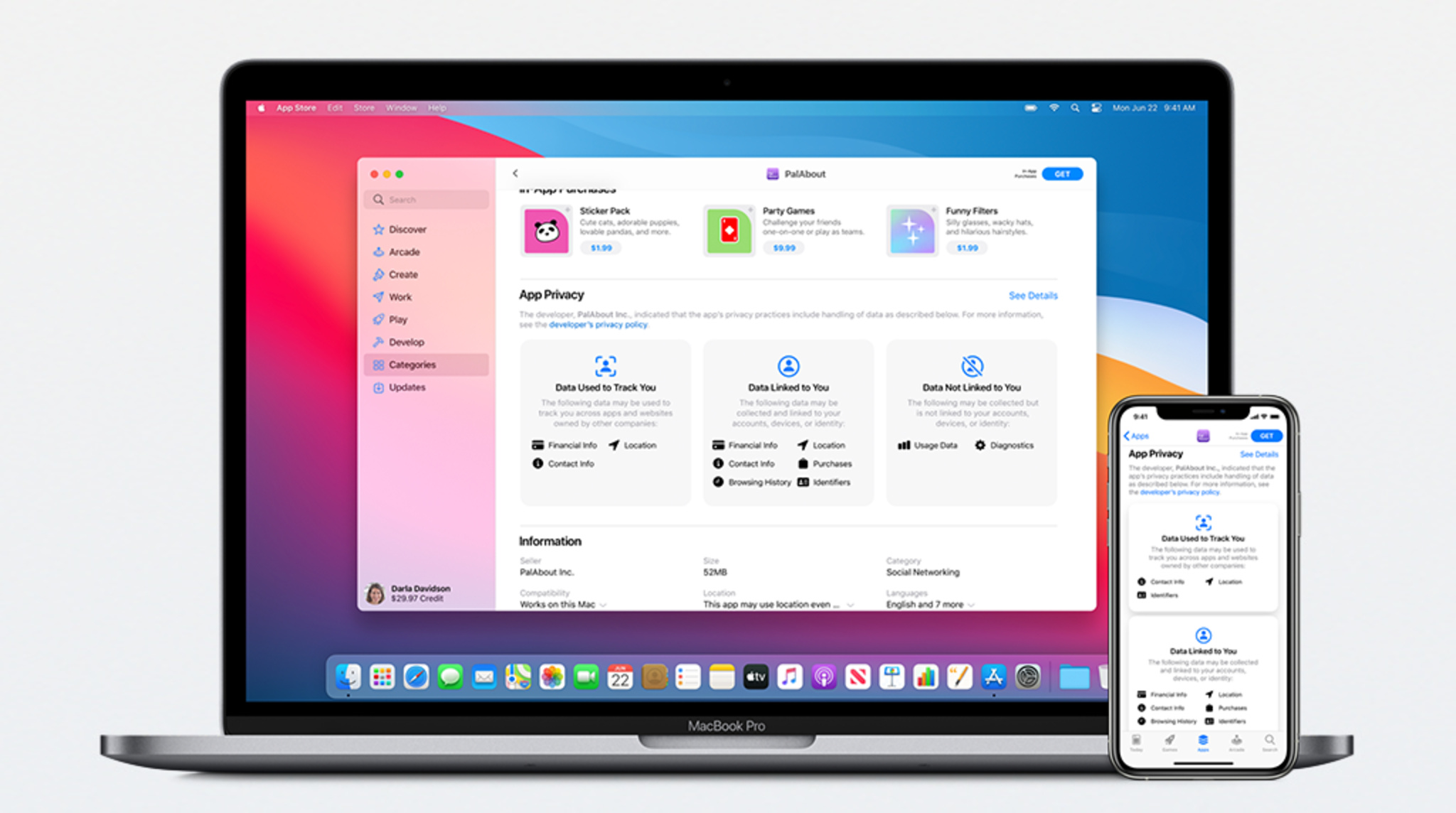 At Apple, we believe that privacy is a fundamental human right. As announced at WWDC20, App Store product pages will feature a new privacy information section to help users understand an app's privacy practices. Today we are publishing more details for developers on what will be covered in this new privacy section. By the end of next month, you will be able to submit your information via App Store Connect to prepare for this feature rolling out to users by the end of the year.
Learn more about providing app privacy information
In addition, on iOS 14, iPadOS 14, and tvOS 14, apps will be required to receive user permission to track users across apps or websites owned by other companies, or to access the device's advertising identifier. We are committed to ensuring users can choose whether or not they allow an app to track them. To give developers time to make necessary changes, apps will be required to obtain permission to track users starting early next year. More information, including an update to the App Store Review Guidelines, will follow this fall.